5th Place Macro Ocean Art 2015 Dennis Corpuz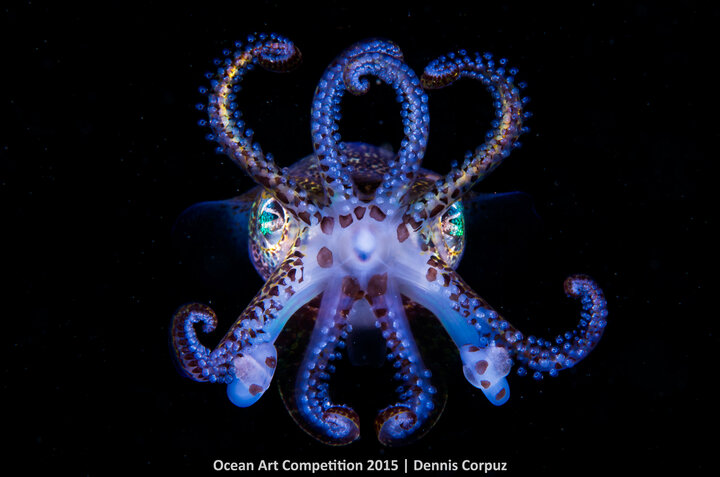 5th Place Macro
Dennis Corpuz
"Alien Space Ship"
Dennis won a 7-night dive package with Atlantis Philippines Puerta Galera or Dumaguete!
The story: This image was taken during night dive and the location was pretty shallow at just 5m depth. I found plenty of squid during the dive including this one. Not too far away, I saw it hovering as I shone (my light) towards this animal from a distance. I already knew some information about this swimming bobtail squid and so, I gently moved backward to keep the subject undisturbed. I held my pointer down (stainless stick) leading the arrow to the location of the squid (imagine it was dark at night). I made some trial shots while calculating the similar size of the squid including proper settings, strobe position and exact distance. Once done, I gently moved forward to the hovering squid and successfully captured this behavior shot for my first time. So happy to have gotten a few shots, I successfully exited the water.
Location: Anilao Pier, Anilao, Philippines
Camera: Nikon D7000, SEA&SEA housing, Nikon 105mm Macro lens.
Settings: 1/320, F/29, ISO 100