4th Place Supermacro Ocean Art 2015 Ludovic Galko-Rundgren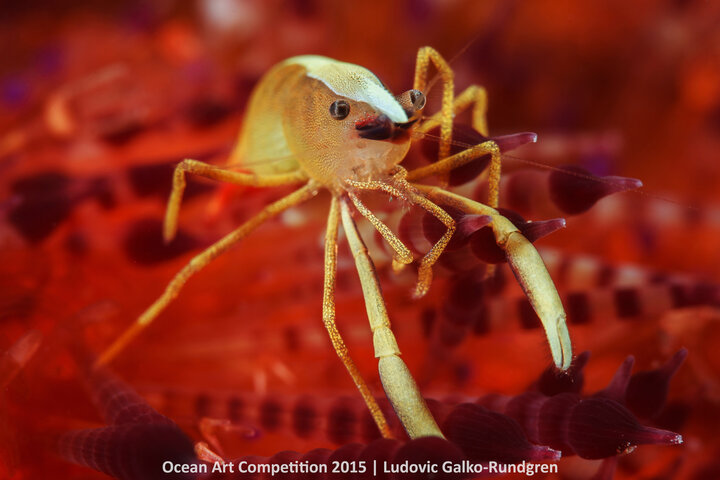 4th Place, Supermacro
Ludovic Galko-Rundgren
"Brooke's Shrimp Portrait"
Ludovic won a gift certificate from Bluewater Travel!
The story: This Brooke's shrimp was shot during a nightdive on Anilao pier, probably my best night dive ever with such a crazy number of critters I could hardly concentrate on one subject at a time. We were jumping from one fire urchin to another almost each had interesting features like Coleman shrimps but when I saw this Brooke shrimp riding the urchins this way ((My first Brooke's shrimp at the time), I thought it had the perfect position for a good portrait. The rest is just technicalities.
Location: Anilao Pier, Anilao, Philippines
Camera: Canon 7D in NA7D Nauticam housing, EF100USM macro, Subsee +10, 2*InonZ240 strobes