1st Place Behavior Ocean Art 2015 Steven Kovacs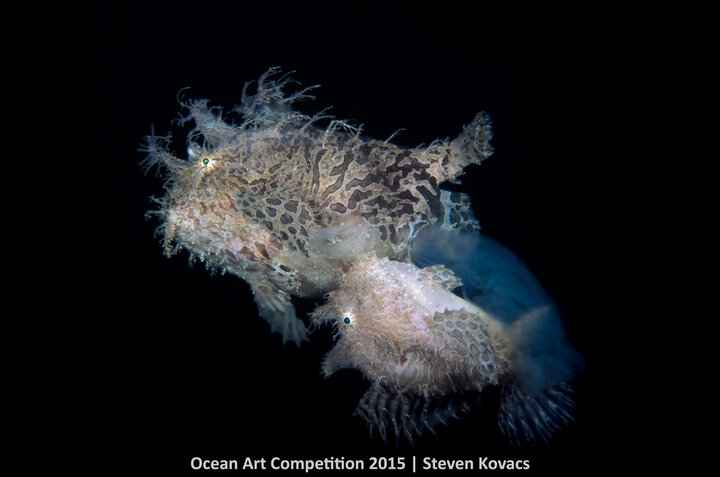 1st Place Marine Life Behavior
Steven Kovacs
"Egg Release"
Steven won a 7-night dive package plus companion at 10% off at Misool Eco Resort in Raja Ampat.
The story: When a female Striated frogfish is ready to spawn she rises towards the surface closely followed by the male. As she releases her egg mass the male fertilizes them. Coming across this Striated Frogfish pair on a local dive, I realized that they were about to spawn so I got prepared to photograph this rarely observed behavior. Shortly afterwards I was very fortunate to press the shutter the exact moment that the female released her egg raft.
Location: Blue Heron Bridge, Lake worth Lagoon, Riviera Beach, Florida, U.S.A.
Camera: Nikon D7000, Nikon 105mm lens, Ikelite housing, 2x Ikelite DS160 strobes, 1/250 sec at f/18