1st Place Wide Angle Ocean Art Safe Under The Sea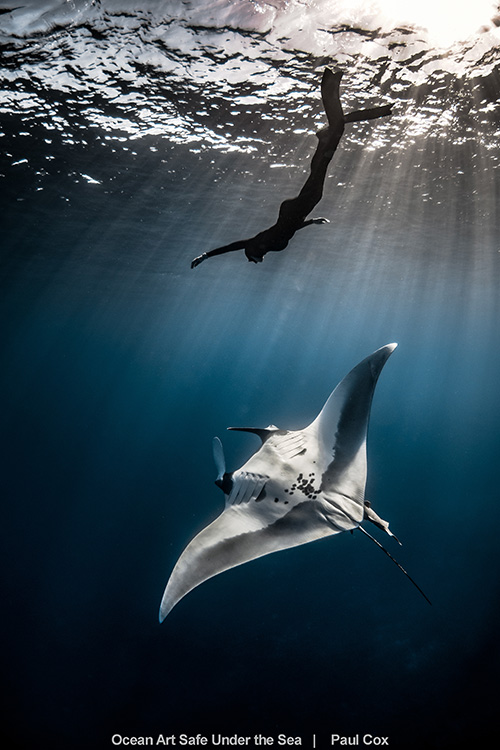 1st Place Wide Angle Ocean Art Safe Under The Sea
Paul Cox
"Arms Wide Open"
---

Paul won a new Paralenz Vaquita Dive Camera Plus from Paralenz
---
The Story: The quick drop to the pelagic zone on the South Kona, Hawaii coast, will on occasion reward a shore diver or swimmer with a blue water type animal encounter. This was one of those occasions, a female pelagic manta found us and we spent a long six minutes together. A quiet ballet may be a way to describe it, in anyway, emotion in this image was the result. Of course, clear water, sunlight, and the compact size of the Sony a6500 mirrorless camera enabling maneuverability helped. But mostly, the two dazzling models with arms wide open made my swim gigantic.
Location: South Kona, Hawaii, USA
Equipment Used: Sony A6500 Camera, Tokina 10-17mm Fisheye Lens, Sigma MC-11 Sony E to Canon EF adapter, Ikelite Housing,Ikelite 6" Dome Port.
Camera Settings: 1/500 sec, F7.1, ISO 400