Nikon 10-24mm lens review
Review of the Nikon 10-24mm lens
Nikon 10-24mm lens review
Using the Nikon 10-24mm F3.5/4.5 lens in underwater photography
By Scott Gietler
By friend Wilfried Niedermayr just returned from a trip using the Nikon 10-24mm wide-angle lens.  As expected, the lens performed well.
This lens has the same focal length as a Tokina 10-17mm fisheye at 10mm, and the Nikon 10.5mm fisheye, without the distortion or ultra-wide angle of view that a fisheye lens gives.
Which means compared to an equivalent fisheye lens
It will be easier to light that a fisheye lens

The size of objects in the middle will be the same

Straight lines will be preserved

The additional zoom to 24mm means this lens will be better for skittish sharks & pelagics than a fisheye lens
Wilfried says, "What I like about the Nikkor 10-24mm lens is that it is a wide angle lens with which I can zoom a little. I use it when I dive and I am not sure if I will get as close to a object / fish as I would like to get. So I still have the ability to zoom the object a little closer, but I am still able to do wide angle shots which are my favoured way of taking pictures. But my most favoured lens is the Nikkor 10.5mm Fisheye."
The Tokina 12-24mm lens is also a good choice for underwater, but the Nikon 10-24mm goes wider, and has a closer focus distance, two big pluses.
A quick look at my nikon underwater lens chart shows that it has an excellent close-focus distance of 24cm, just like the Sigma 10-20mm lens. Max magnification ratio is 1:5. This lens is for cropped-sensor cameras like the Nikon D90 or D300s. Largest aperture is F3.5 at 10mm, F4.5 at 24mm.
Here is the topside review from Photozone. If want to shoot wide-angle topside with a DX lens, I highly recommend a lens that is 10mm at the widest point. I own the Sigma 10-20mm lens. The lens is $800 USD on Amazon.com
I will continue to use my Tokina 10-17mm fisheye lens for reefs and schools of fish, but some people will definitely prefer the Nikon 10-24mm lens for certain types of shots.
Nikon 10-24mm underwater photos
Taken with a Seacam 9-inch glass superdome, 30mm extension ring, no diopter. Most domes will work best with a 30-40mm extension ring when using this lens, and maybe a +2 diopter, although one is not needed with Seacam's 9 inch port.
Photos by Wilfried Niedermayr
Humpback Whale in Silver Bank, Dominican Republic. F11, 1/125th, ISO 200 
Further Reading
---
Support the Underwater Photography Guide
Please support the Underwater Photography Guide by purchasing your underwater photography gear through our sister site, Bluewater Photo & Video. Click, or call them at (310) 633-5052 for expert advice!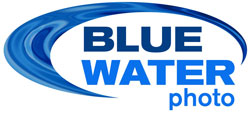 ---
SUPPORT THE UNDERWATER PHOTOGRAPHY GUIDE:
The Best Service & Prices on u/w Photo Gear
Visit Bluewater Photo & Video for all your underwater photography and video gear. Click, or call the team at (310) 633-5052 for expert advice!
---
The Best Pricing, Service & Expert Advice to Book your Dive Trips
Bluewater Travel is your full-service scuba travel agency. Let our expert advisers plan and book your next dive vacation. Run by divers, for divers.
---