Anglerfish Trigger V1.0 Now Available
Anglerfish Creative Lighting presents their remote strobe trigger - Anglerfish Trigger V1.0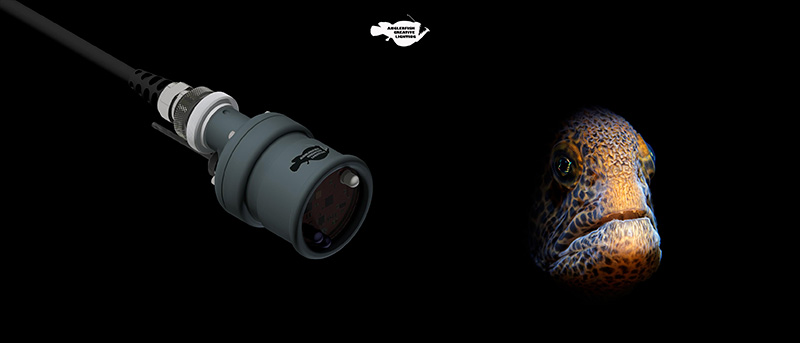 Are you getting bored of shooting underwater with the traditional way? Or you are just looking for an interesting new equipment? Angler Creative Lighting got you covered.
Angler Creative Lighting released their Anglerfish Trigger V1.0. It is the most advanced remote strobe trigger to date. It can trigger multiple strobes wirelessly with a range of 100m. This can be used also with electronic sync cables or fiber optic cables. It is also very compact, it could be kept inside your pocket when not in use.
Truly this is an interesting equipment which you can add to your rig and can raise your shooting experience to another level
See press release below.
PRESS RELEASE
Anglerfish Trigger V1.0
By Anglerfish Creative Lighting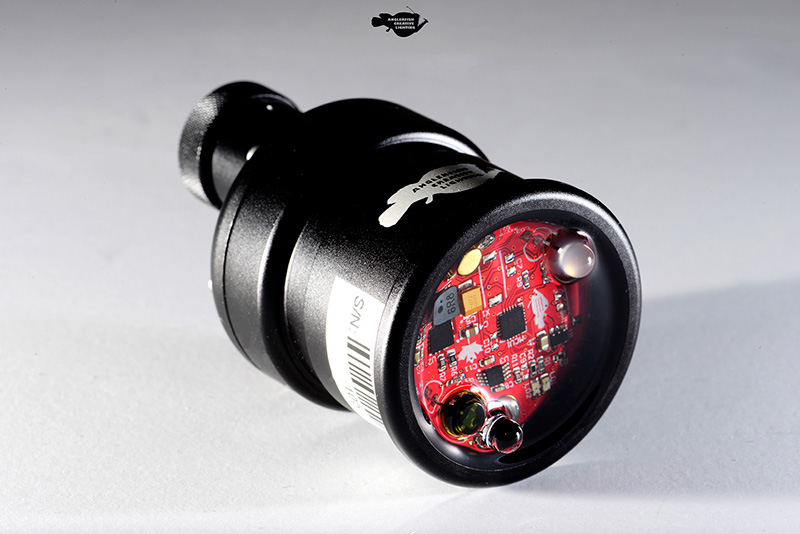 Features:
Dual optical and electric sync cables
Compatible with all strobe models
Intelligent ambient light sensitivity compensation via on board computer
300mAh Li-po batter with charge circuit and power management.
Type III hard anodized aluminum housing for maximum durability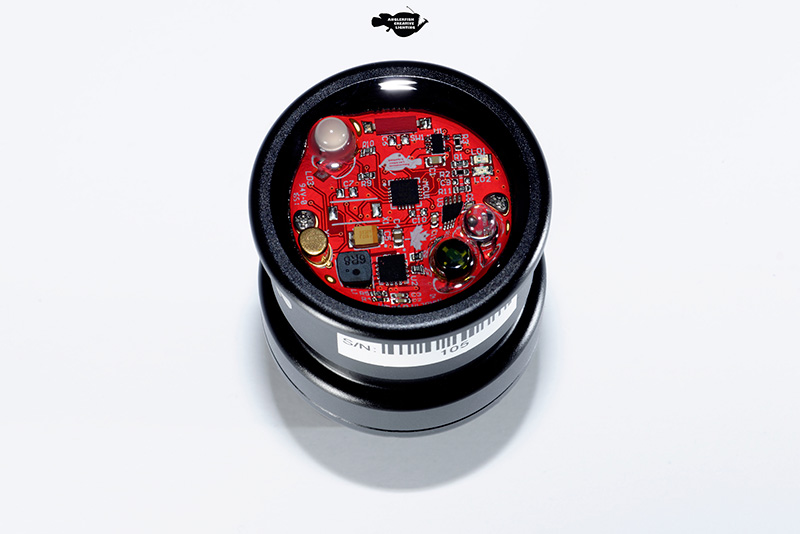 Depth rating of 100m with the Sea & Sea Nikonos electric sync cords
Comes with USB charger and universal plug for North American, EU and Asia wall outlets, operations manual, one year warranty
Light weight and compact design
Ultra fast electronics able to achieve maximum sync speeds faster than 1/320s!
Intelligent power management system. Up to 40hr of shooting time on a single charge. Power down, standby and sleep modes. Up to 300day of battery duration in the sleep mode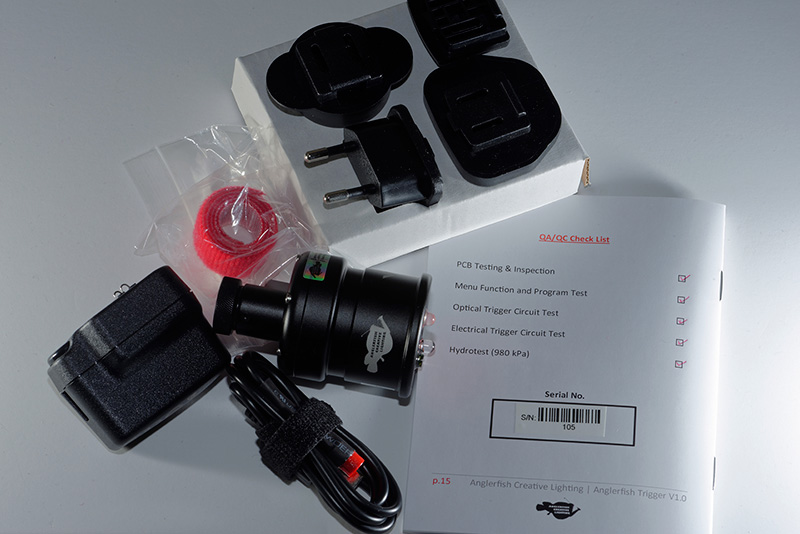 Environmentally friendly design. Lead (Pb) free and RoHS compliant
Designed and built in Canada!
The optical capability of the trigger will allow the user to store the trigger in his or her pocket and use the trigger on the spot as required. You can use the trigger to perform off-camera lighting and to decouple the strobes from the camera giving the photographer ability to create creative lighting. It can be used in macro snoot application for difficult snoot light setup or it can be used in wide angle application such as wreck or cave photography.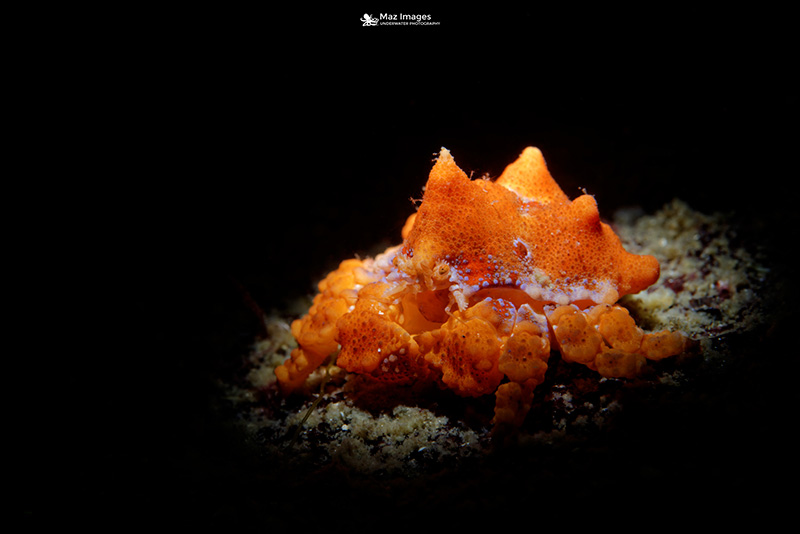 An underwater photographer who is already shooting macro with twin strobe setup can simply carry the trigger in his pocket. Once the diver sees an opportunity for snoot lighting, the diver can disconnect one of his strobes from the camera and attach it to a tripod. The trigger can easily be connected to the remote strobe underwater with a fiber optic cable. Once the lighting is setup with the appropriate light modifier (snoot), the diver can more around the subject to get the proper framing. By decoupling the camera from the strobe, the diver can move around and frame the subject without disturbing the lighting.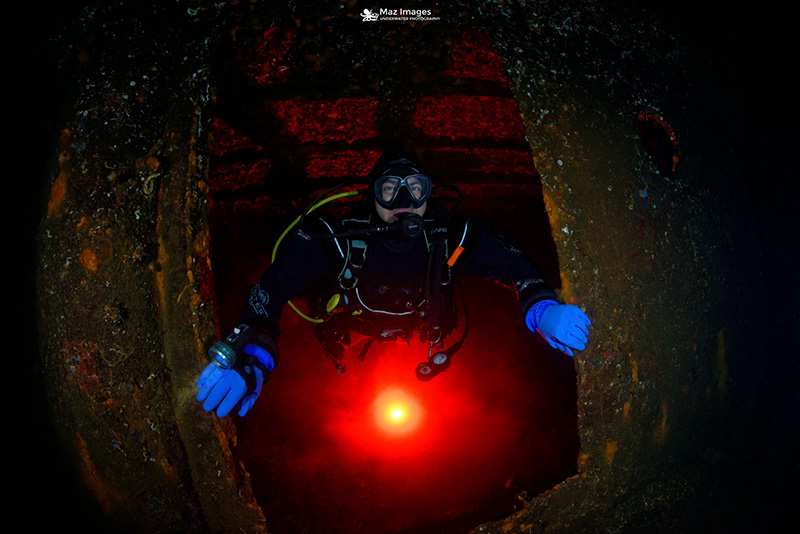 The trigger can be use in wreck photography whereby allowing the photographer to provide multiple light sources. Light sources can be modified using color gels to add dramatic lighting to the scene. since there is no cable between the camera and the strobe the light source can be place anywhere.
SUPPORT THE UNDERWATER PHOTOGRAPHY GUIDE:
The Best Service & Prices on u/w Photo Gear
Visit Bluewater Photo & Video for all your underwater photography and video gear. Click, or call the team at (310) 633-5052 for expert advice!
---
The Best Pricing, Service & Expert Advice to Book your Dive Trips
Bluewater Travel is your full-service scuba travel agency. Let our expert advisers plan and book your next dive vacation. Run by divers, for divers.
---