4th Place Marine Life Behavior Ocean Art 2016 Joaquin Gutierrez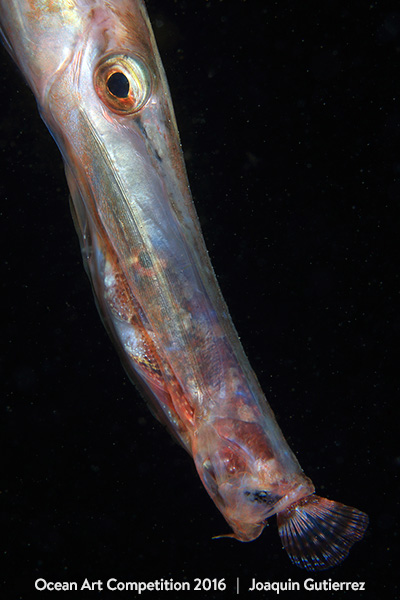 4th Place Marine Life Behavior
Joaquin Gutierrez
"Hungry"
Joaquin won a 5 night dive package for two from Siladen Resort & Spa
The Story: Trumpeter Fish (Maculatus aulostomus) is a typical species of the Canary Islands, at night they take advantage of our foci to hunt, but never had managed to photograph it, it is a rather fearful species. I just let him take two photos of me until I get lost in the dark, since then I expect another opportunity like this.
Location: Tenerife, Canary Islands, Spain
Camera: Canon 5D Mark III and Canon 100mm Macro Lens (F10, 1/180, ISO 400) with Seacam Housing and Strobes.