3rd Place Supermacro Ocean Art 2016 Stefano Scortegagna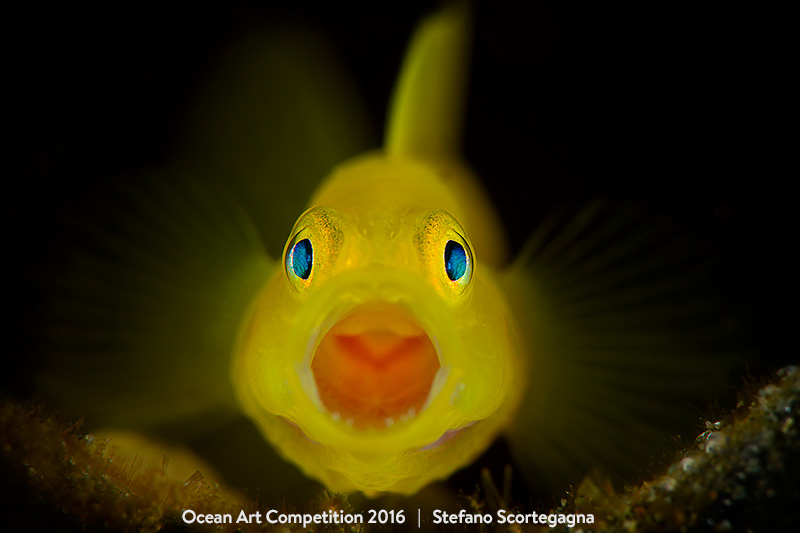 3rd Place Supermacro
Stefano Scortegagna
"Blue Eyes"

Stefano won a $100 gift certificate from Bluewater Photo or Bluewater Travel
The Story: It is a tiny little fish, Lubricogobius ornatus, photographed at a depth of about 10 meters Lembeh. This fish found within its announcement of house a glass bottle that was probably thrown into the sea by fishermen. We were almost at the end of the dive during the ascent phase, when my guide pointed me to this wonderful subject of about 1 cm, I used to photograph the lens 105 VR II Nikon and a Super Macro Nauticam SMC1, because it was really very small. That the thing that fascinated me about this little fish is curiosity, when it approaches a diver and deep yellow color that immediately hitting eyes.
Location: Lembeh, Indonesia
Camera: Nikon D800e and Nikon 105mm Lens (F22, 1/200, ISO 200) with Subal Housing, Dual Inon Z240 Strobes and Nauticam SMC-1.