2nd Place Mirrorless Wide-Angle Ocean Art 2016 Oktay Calisir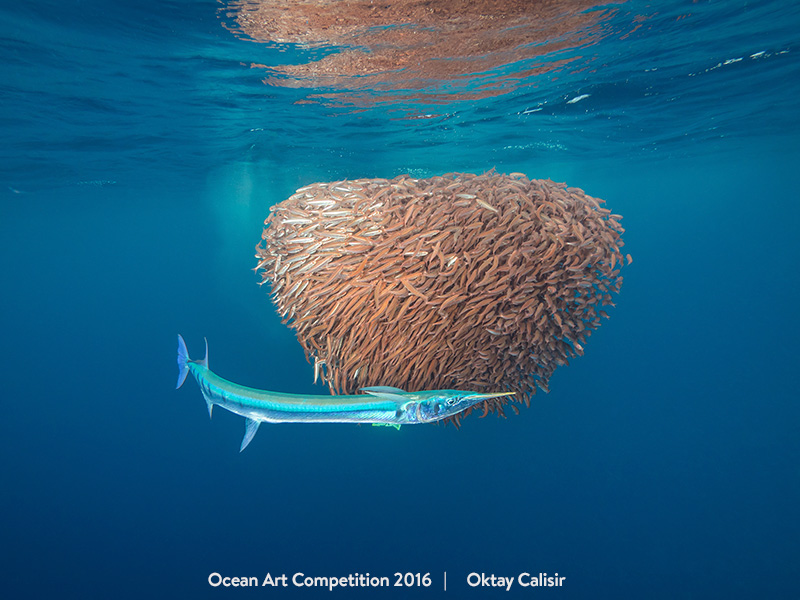 2nd Place Mirrorless Wide-Angle
Oktay Calisir
"The Hunt"
Oktay won a 7-night dive package at Aiyanar Dive Resort
The Story: We were on our way back from a great dive site exploring a Manta Cleaning Station in the outer areas of South Ari Atoll in the Maldives, when the captain and I saw from a distance some birds diving into the water…As we got closer we could identify the bait ball of small fish being hunted by birds and a long nose needlefish…
I immediately grabbed my mask, fins and my camera and jumped into the water…The bait ball was moving very fast and its really hard to keep up and get a good shot of the action…The Needlefish was circling around the bait ball and just in the right moment of a split second, grabbing one of them...
Being able to witness this behaviour was a really special moment I will cherish always...
Location: Outer South Ari Atoll, Maldives
Camera: Olympus EM1 and Panasonic 7-14mm Lens (F3.5, 1/160, ISO 200) with Nauticam Housing and Inon Z240 Strobes.