1st Place Mirrorless Behavior Ocean Art 2016 Jenny Stomvoll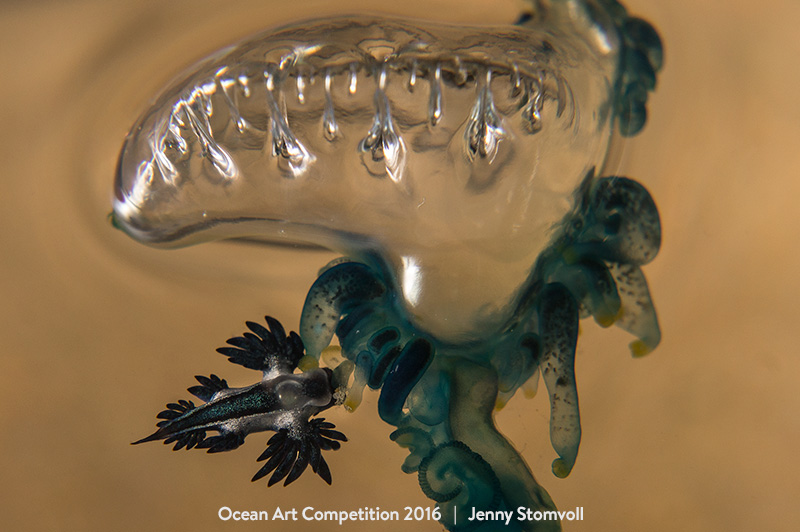 1st Place Mirrorless Behavior
Jenny Stomvoll
"Predator and Prey"
Jenny won a 7 night dive package with an option to join a Mike Bartick photo workshow at Crystal Blue Resort
The story: After a strong north east wind our bay gets filled up with blue bottles. Among them are their predators, the pelagic sea swallows. Blue bottles (Portugese Man-O-War) float on the ocean surface using their air bladder as a sail, whilst the rest of the organism is below the surface. They are totally dependent on winds, currents and tides. With toxins from their tentacles, around 75 percent as powerful as cobra poison, you wouldn't expect a tiny creature such as the sea swallow to feed on them. You will find them in the shallows of the bay just before they wash up on the beach. The wind has no mercy, once in the bay their fate is already decided, both predator and prey will die.
Location: Ponta Bay, Ponta do Ouro, Mozambique
Camera: Sony NEX5 and Sony 18-55mm Lens (F10, 1/125, ISO 200) with Inon S2000 Strobe.