Ocean Art 2022 Prize Descriptions
Ocean Art 2022 Prize Descriptions

****Due to the Coronavirus pandemic, it's important to note that travel prizes may be subject to change. We will do our best to accommodate all winners.
Click Here for Competition Rules and Details
---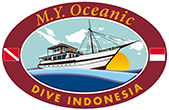 M.Y. Oceanic offers amazing dive trips aboard the luxurious liveaboard dive boat across the Indonesian archipelago (between the Indian and Pacific Ocean). This covers more than half of the Coral Triangle! The vessel has numerous common spaces and spacious cabins. M.Y. Oceanic is sponsoring a dive cruise with the winner's location of choice and 50% off for their companion!
---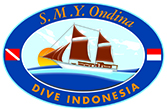 S.M.Y. Ondina is a traditionally designed with modern amenities luxury liveaboard vessel a luxurious that also offers dive trips across the Indonesian archipelago. S.M.Y. Ondina is sponsoring a dive cruise with the winner's location of choice and 50% off for their companion!
---

Coralia Liveaboard is a luxurious liveaboard dive boat in Indonesia committed to creating sustainable and unforgettable human-nature experiences. The vessel features top-class cabins, spacious decks and also a dedicate air conditioned camera room for underwater photographers. Coralia Liveaboard is sponsoring 7/8 night dive cruise in Raja Ampat or Komodo!
---

Eco Divers is a premiere dive center and resort operator based in Indonesia. They offer a boutique resort in Lembeh (White Sands Beach Resort Lembeh) and a dive center at Manado, they have their own marina and is only 30 minutes away from stunning wall dives. Eco Divers is sponsoring a 14 night dive package at White Sands Beach Resort in Lembeh!
---
Dive Damai vessels have been specifically designed for cruising and diving the tropical waters of Indonesia. The Dive Damai fleet sets a new standard for safety and comfort with passenger well-being as a top priority. Dive Damai is sponsoring one trip on any Damai vessel for one person.
---
Colombia Dive Adventures' Ferox liveaboard is not your typical liveaboard. Built with an 11mm steel hull this former ice class Swedish Navy Ship (Mine Layer) is quite possibly the most robust liveaboard on the water. Powered by twin Scania engines she is reliable as well as environmentally friendly due to her low fuel consumption. Colombia Dive Adventures is sponsoring a cabin to Malpelo this 2023 with the Ferox boat.
---
Walindi Plantation Resort is resort has now grown to incorporate 20 accommodation units, day dive boats and links with two liveaboard dive boats. Walindi Plantation Resort is sponsoring a 7 night stay at Walindi Plantation Resort in a premium bungalow for 2 people
---
Meridian Adventure Dive Resort is an eco-focused operation that delivers the best of both worlds for divers looking to access celebrated dive sites and enjoy on-shore adventure activities. They offer the best eco-conscious dive transportation, top of the range dive and watersports equipment and professional dive specialists in the most renowned locations in the world. Meridian Adventure Dive Resort is sponsoring a 7 day + 16 dive once-in-a-lifetime adventure.
---
Avalon Outdoor offers unique dive trips to Cuba giving people the opportunity to discover in Jardines de la Reina. The Avalon Outdoor fleet is made up of 6 modern and luxurious boats. Avalon Outdoor is sponsoring a 1 week liveaboard trip to Cuba on one of the Avalon Outdoor fleet boats.
---
The Carpe Novo is Carpe Diem Cruises' newest boat and started operations on March 26, 2016. The Carpe Novo is another upgraded sistership of the Carpe Diem and has been built in the Maldives by the same person, Amir Mansoor who built the Carpe Diem and the Carpe Vita. The Carpe Novo is bigger than the Carpe Diem and even slightly bigger than the Carpe Vita, catering for a maximum of 22 people. Carpe Diem Cruises is sponsoring a dive trip on the Carpe Novo for 2 people.
---
Magic Oceans Dive Resort is in Anda, the pearl of the super green island of Bohol. 16 bungalows are hidden in lush green surroundings. Relaxing or diving, at Magic Oceans everything is possible. The resort is located on the east coast, in the town of Anda and far away from the busy touristic areas, making your stay more peaceful and enjoyable. Magic Oceans Dive Resort is sponsoring an 8 night all-inclusive dive package.
---
Papua Diving Resorts operates exclusive dive resorts in the heart of Raja Ampat and is home to the world's richest reef! They strive to preserve nature, and work alongside the local Papuan people to welcome scuba divers in Raja Ampat. Papua Diving Resorts is sponsoring a 14 night dive package at Kri Eco Resort in Raja Ampat, Indonesia.
---
Pacific Fleet's Solmar V liveaboard is a traditional strong steel hull with wood interiors; the Solmar V is a classic. A 112ft diving and exploration vessel with the best and most experienced crew Mexico has to offer. The interior of the Solmar V is outfitted in brass, rich mahogany, granite table tops and is completely carpeted. It is a gracious and beautiful boat. Pacific Fleet is sponsoring a 9-day trip to the Socorros Islands aboard the SolmarV.
---
Bluewater Photo is the premier online and retail shop for underwater photography gear as well as international photo trips. Offering years of experience and expert advice on cameras, housings, strobes and accessories, Bluewater Photo is known for excellent customer service during and after sale. Bluewater Photo is sponsoring gift certificates!
---
Bluewater Travel is a full service dive travel agency covering over 100 of the top resorts and liveaboards worldwide. Bluewater Travel specializes in photo excursions and sets divers up to capture their best photos. Bluewater Travel is sponsoring gift certificates for individual dive travel!
Bluewater Travel can book your dive trip (individual or group) with any of these liveaboards or resorts! Visit BluewaterDiveTravel.com for details!
---
Puerto Galera, Philippines!




An Ikelite DS160 II Strobe!




7-night liveaboard trip on the

Caribbean Explorer II in Saba/St. Kitts!

7 nights + 15-dive package at




SeaLife SportDiver Housing!

Freeway Longhaul 75 Carryall

5 night stay for 2 at the resort including

8 dives per person!

All inclusive 7 night package for 2!

7-night + 5-day dive package for one person!

Cruise Spot for one aboard the

Maldives Blue Force 3!

5-night full-board

accommodation

7 nights + full board + dive

package for two people!

3-night, 12-dive Fly Dive Cod Hole

expedition!

3 nights in a Deluxe Suite for two guests!

Intercontinental Hotel Cozumel

2 night stay in a Luxury Ocean View room

for 2 guests!

+ $500 Marelux product coupon!

3-Night Dive Package in Ambon, Indonesia!

3-night halfboard stay in a garden

bungalow for 2!

Dive package in North Sulawesi, Indonesia!

Buy one, get one free 5-day,

10-dive package!

$750 voucher!

Sea & Sea YS-D3 Strobe