Honorable Mention Portrait Ocean Art 2019 Greg Lecoeur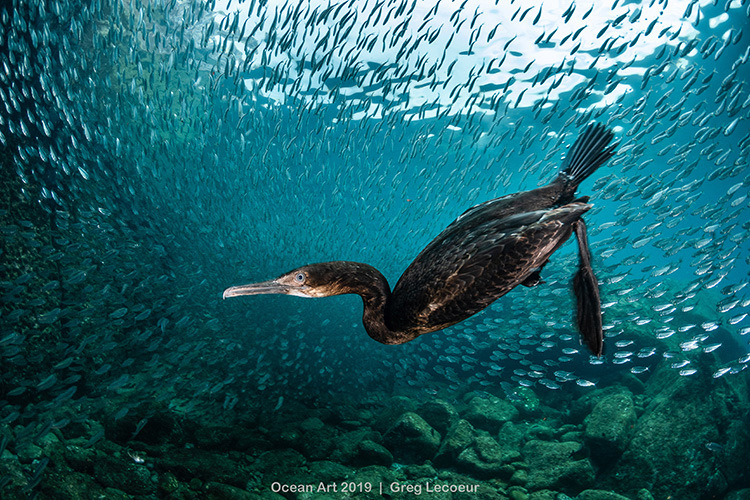 Honorable Mention Portrait
Greg Lecoeur
"Cormoran Underwater"
Solitude Liveaboards is sponsoring 7 nights liveaboard diving package in Palau!
The Story: Well known for its interactions with sea lions, Los Islotes is full of wonders such as the day when cormorants offered us a unique spectacle through the schools of sardines.
In the heart of the hunt, these unpredictable swimming birds were swimming back and forth to pierce the shoals in the hope of catching sardines. To realize this portrait, I blended into the scenery while waiting for the best closer opportunity to capture this portrait of this animal in its environment.
Location: Los Islotes, La Paz, Mexico
Equipment Used: Nikon D500 Camera, Tokina 10-17mm Lens, Nauticam NA-D500 Housing, Dual Ikelite DS-161 Strobes
Camera Settings: 1/125 sec, F9, ISO 200