Honorable Mention Novice Wide Angle Ocean Art 2019 Jeongin Kim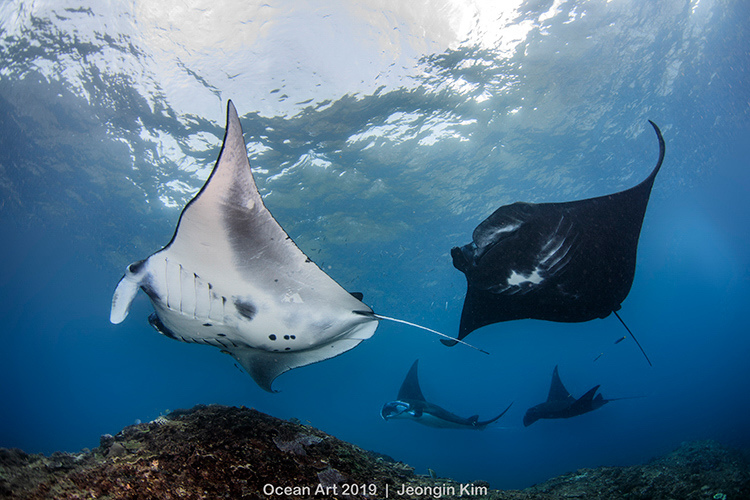 Honorable Mention Novice Wide Angle
Jeongin Kim
"Couple Dating"
The Story: The guide took me to the cleaning station at Manta Point. When I arrived at the cleaning station, four manta were circled around the cleaning station. I looked closely at the manta rays. Black manta rays were following the white manta rays. In both pairs, black manta rays followed white manta rays.
It looks like two pairs of manta couple enjoy dating. The guide told me that the white manta rays were pregnant. I was surprised to see a manta rays pregnant here. The black manta rays seemed to follow and protect the pregnant manta rays. I had seen manta rays before, but I had seen one or two in a short time.
On this trip, I was lucky to see four different kinds of manta rays at once. They stayed with us for 40 minutes and I was very happy to have a fabulous time.
Location: Manta Point - Nusa Penida, Bali, Indonesia
Equipment Used: Canon 5D Mark IV Camera, Sigma 15mm Lens, Aquatica 5DIV Housing, Saga 6.5" Dome Port, Dual Sea & Sea YS-D2 Strobes
Camera Settings: 1/100 sec, F5, ISO 100