Honorable Mention Compact Wide Angle Ocean Art 2019 Enrico Somogyi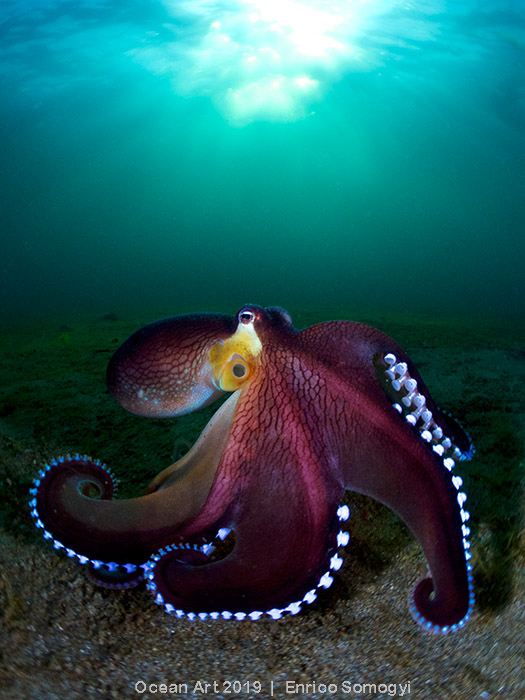 Honorable Mention Compact Wide Angle
Enrico Somogyi
"Coconut Octopus"
Aiyanar is sponsoring a 6 night dive package!
The Story: On a sunny day at afternoon I dived on a sandy divesite in sugar beach. There I found a coconut octopuss crawling on the sand.
When i come closer he started a nice posing for me and I got the shoot.
Location: Sugar Beach - Sipalay, Philippines
Equipment Used: Olympus TG4 Camera, Olympus PT-058 Housing, Inon Z-240 Strobe, Inon Macro Fisheye Lens
Camera Settings: 1/80 sec, F6.3, ISO 200