4th Place Compact Wide Angle Ocean Art 2019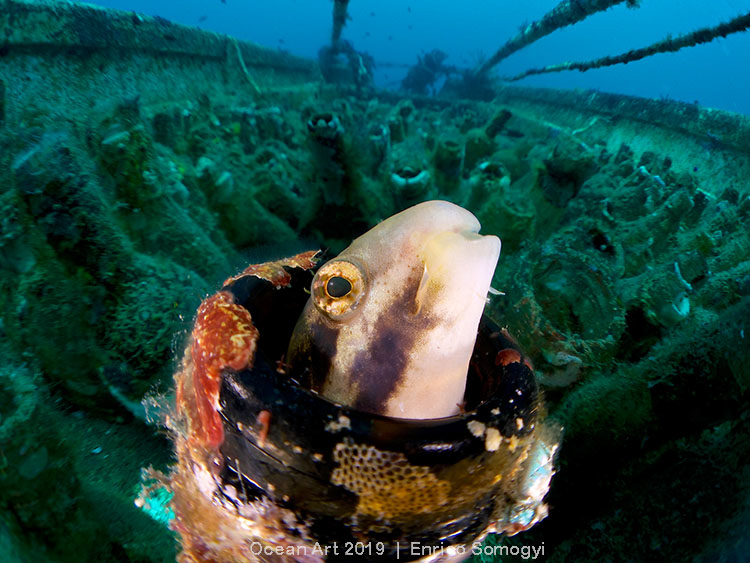 4th Place Compact Wide Angle
Enrico Somogyi
"Boat Full of Bottles"
Aiyanar is sponsoring a 6 night dive package!
The Story: When I was diving in Dauin, one of the best places for macro in the world, we found a boat which sunk full loaded with empty beer bottles. After a closer look I found a blenny that was living in one of the bottles. I thought this is great for a close focus wide angle picture.
The blenny was very interested with his reflection on the lens. Luckily i got the picture that I was looking for.
Location: San Miguel - Dauin, Dumaguete, Philippines
Equipment Used: Canon S100 Camera, Ikelite Housing, Inon D2000 with Fiber Optic Snoot, Inon Macro Fisheye Lens
Camera Settings: 1/40 sec, F8, ISO 125