4th Place Compact Behavior Ocean Art 2019 Simon DeBlock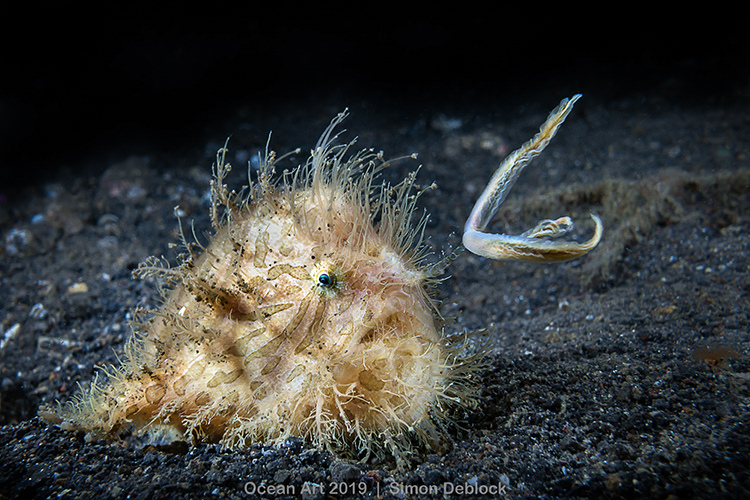 4th Place Compact Behavior
Simon DeBlock
"Hairy Frogfish Hunting at Night"
The Story: It was during an productive night dive in the Lembeh strait that we were able to observe a behavior that I had never yet observed: an frogfish hunting!
When the guide signaled to us that he had found a hairy frogfish, we were already excited, but when we saw him waving his lure, while moving slightly, we had trouble containing our joy!
We thus followed during a little more than 5 min this frogfish in its technique of hunting and approaching an apogon, fascinated by the lure although suspicious.
Unfortunately for us and for him, this hunting sequence was not fruitful and we left it to photograph the other critters found by our guide ... But I will never forget the tremor of the lure and the excitement felt during this hunt!
Location: Jahir 1 - North Sulawesi, Lembeh Strait, Indonesia
Equipment Used: Sony RX100 II Camera, Nauticam NA-RX100II, Dual Inon Z-240 Strobes, BigBlue AL1100RAFO-I
Camera Settings: 1/250 sec, F11, ISO 200