3rd Place Novice Wide Angle George Kuo-Wei Kao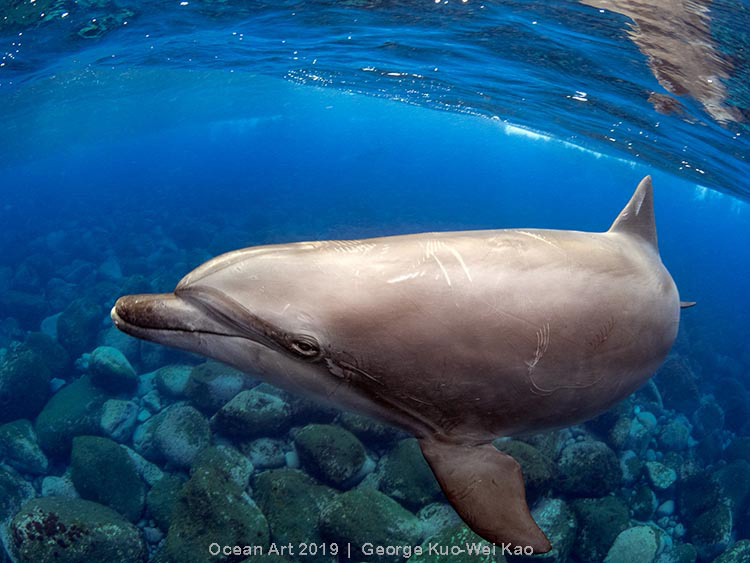 3rd Place Novice Wide Angle
George Kuo-Wei Kao
"Welcome to Mikura-Jima"
George won a liveaboard trip on the S.M.Y Ondina + 50% off a companion!
The Story: Dolphins in Mikura-jima are very curious about snorkelers (scuba is not allowed). Close encounters are totally up to the dolphins, and when they come, it's really close! This was taken with ambient light because strobes are prohibited.
Location: Mikura-Jima, Japan
Equipment Used: Olympus OM-D E-M1 Mark II Camera, Olympus 8mm Fisheye Lens, Nauticam NA-EM1MKII Housing, Howshot Dome Port
Camera Settings: 1/200, F6.3, ISO 640