2nd Place Reefscape Ocean Art 2019 Nicholas More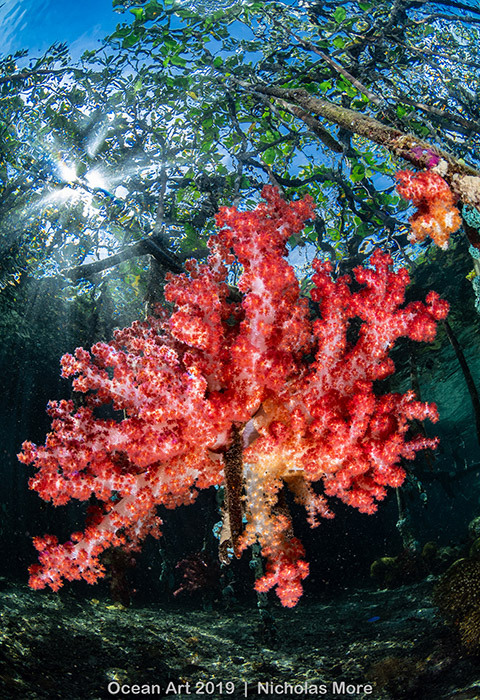 2nd Place Reefscapes
Nicholas More
"Mangrove Soft Coral"
Nicholas won a 9 night dive package and a 10% discount for a companion with Critters@Lembeh and Lembeh Resort!
The Story: We were snorkelling the blue water mangroves around the Nampele Islands, Misool, Raja Ampat , West Papua, Indonesia. We found red soft corals (Dendronephthya sp.) growing attached to the roots of red mangrove trees (Rhizophora mangle) beneath the canopy of the mangrove forest. These soft corals made for a beautiful subject against a pretty and unusual background. Thankfully the resident salt water crocodiles did not make an appearance!!
Location: Blue Water mangroves - Nampele Islands, Misool, Raja Ampat, West Papua, Indonesia
Equipment Used: Nikon D500 Camera, Nikon 10.5mm Fisheye Lens, Nauticam NA-D500 Housing, Dual Inon Z330 Strobes
Camera Settings: 1/250 sec, F10, ISO 200