2nd Place Compact Wide Angle Ocean Art 2019 Minsik Roh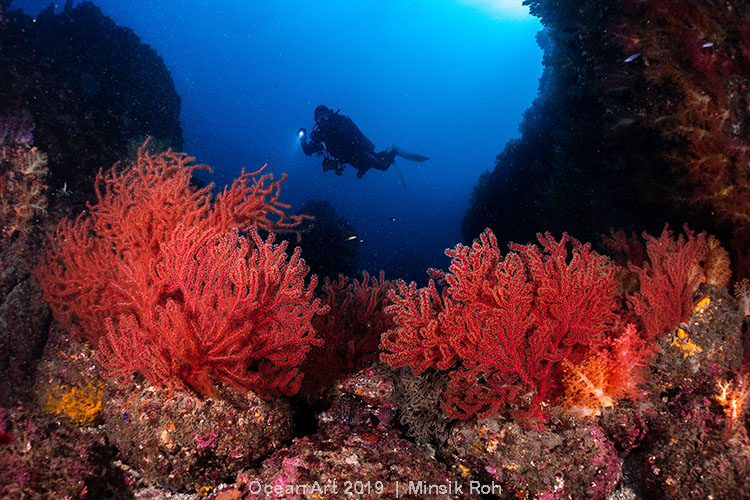 2nd Place Compact Wide Angle
Minsik Roh
"Red and Blue"
AquaMarine and The Watergarden are sponsoring a 4 night, 5 day special package!
The Story: Jeju Island is located at the southern part of the Korean peninsula and is a paradise for soft corals. As Jeju Island was formed from volcano eruption and the underwater topography is special. In addition, it is also has a healthy and diverse ecosystem.
'Neo-al' is the dive site name with an underwater pinnacle which is located in southern Jeju island, Seogwipo. I jumped into 'Neo-al' at 8:30 am, October 26, 2019. There was not enough sunlight early in the morning but enough to capture the splendid moments of rocks filled with orange colored soft corals and dancing damsel fishes. While diving, I came across these two big sea fans between two sea mountain-tops and asked my wife, to position herself between sea fans to get amazing shot.
I hope this photo can help people imagine how wonderful Jeju island's underwater landscape is.
Location: Neo-Al - Seogwipu, Jeju Island, South Korea
Equipment Used: Sony RX100 III Camera, Ikelite Housing, Dual Sea & Sea YS-D2J Strobes, Weefine WFL-01 Wide Angle Lens
Camera Settings: 1/80 sec, F6.3, ISO 100