2nd Place Compact Behavior Ocean Art 2019 Fabien Martinazzo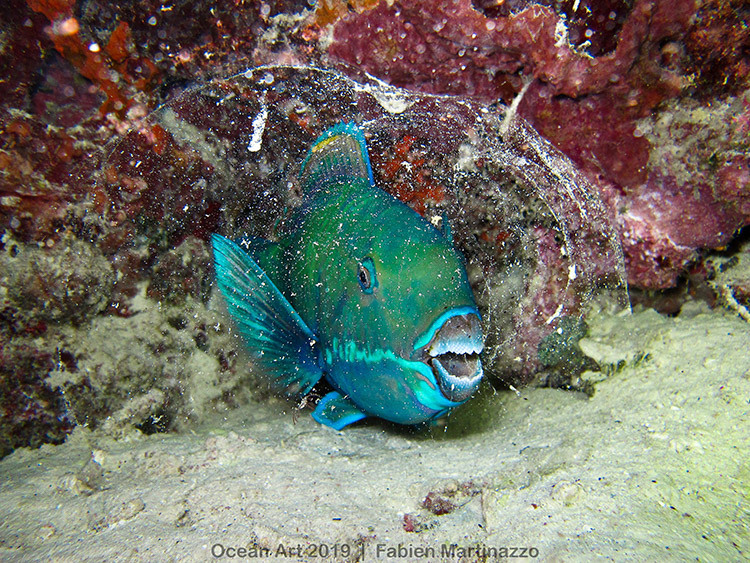 2nd Place Compact Behavior
Fabien Martinazzo
"Protective Cocoon of the Parrot Fish"
Eco Divers Lembeh is sponsoring a 7 nights all-inclusive dive package at their new White Sands Beach Resort in Lembeh!
The Story: This night dive in the Philippines allowed me to observe one of the best defense systems in the animal kingdom. Indeed, this magnificent parrot fish was secreting mucus through its mouth, creating a real protective envelope all around it. This mucus prevents its predators from feeling it and allows it to repair its wounds.
Location: Tambuli Reef - Mactan, Cebu, Philippines
Equipment Used: Canon G12 Camera,
Camera Settings: 1/60 sec, F2.8, ISO 250