1st Place Compact Behavior Ocean Art 2019 Ferenc Lorincz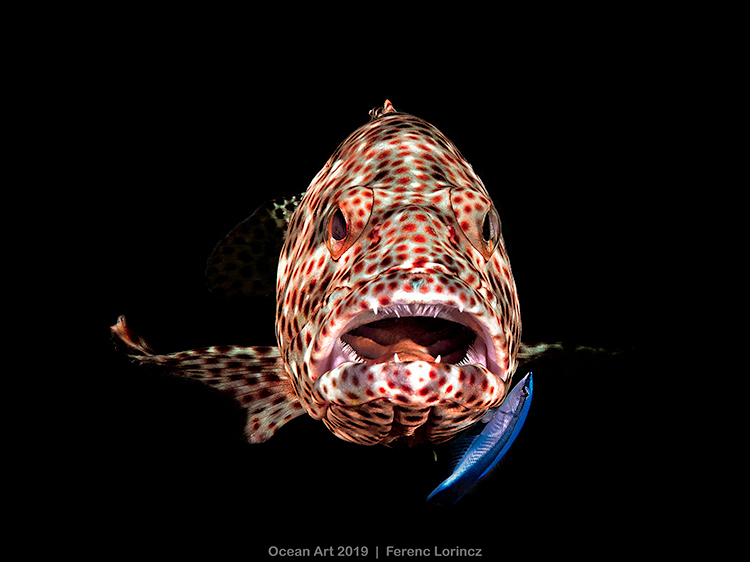 1st Place Compact Behavior
Ferenc Lorincz
"Open Mouth Grouper"
Ferenc won a 7 night dive package at either Atlantis Puerto Galera or Atlantis Dumaguete with Atlantis Dive Resorts!
The Story: I was taking this picture at a cleaning station. The fish let me apprach as they were focused on cleaning the fish. At the house reef this was observed on several dives. The cleaning station is an excellent scene for the underwater photographer.
Location: Marsa Shagra Eco Diving Village, Red Sea, Egypt
Equipment Used: Nikon Coolpix P7000 Camera, Fantasea Housing, Fantasea Big Eye Wet Lens, Intova ISS 4000 Flash