4th Place Compact Wide-Angle Ocean Art 2015 Steven Shoelson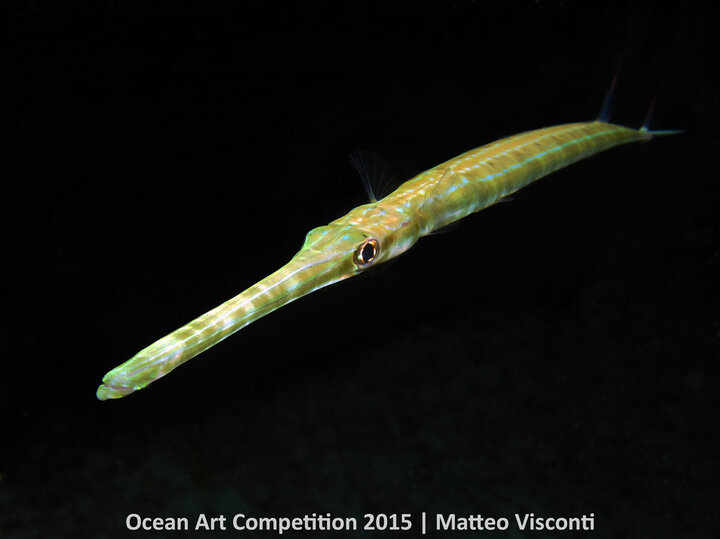 4th Place, Compact Wide Angle
Steven Shoelson
"Night Owl Cornetfish"
Steven won a gift certificate with Bluewater Photo or Bluewater Travel!
The story: I'd just arrived on the small island Kri in the Raja Ampat region of Indonesia that day (Dec 5, 2013), and that evening went to the jetty off of Yenbuba villiage nearby for a night dive. Conditions were good, and shortly after entering the water I saw the cornetfish in the distance. I slowly approached and carefully positioned myself for a shot that accentuated both the fish's great length (~5-6 feet) and very slender body. Luckily the fish allowed my slow approach and stayed still long enough for this shot, taken with the fish stretched somewhat diagonally across the camera's entire field of view with zoom set at the camera's shortest 14mm focal length (28mm DSLR equivalent). Having gotten the shot I wanted we parted company.
Location: Raja Ampat,Indonesia
Camera: Canon G11, Fisheye FIX UW Housing, 2 Inon S-2000 strobes.