Ocean Art Safe Under the Sea Winners Announced!
The winning photos from a special Ocean Art "Safe Under the Sea" underwater photo competition are absolutely stunning...
Ocean Art Safe Under the Sea Underwater Photo Contest Winners Announced
Ocean Art Announces the Winners of a Special "Safe Under the Sea" Underwater Photo Contest
Culver City, CA – August 24, 2020 – The prestigious Ocean Art Underwater Photo Competition, organized by the Underwater Photography Guide, has announced the winners of a special Ocean Art "Safe Under the Sea" underwater photography contest. Despite the adversity we all face today, the "Safe Under the Sea" contest has been a way to bring people from around the world together to dust off old hard drives, share the beauty of our oceans, and help aid the WHO and CDC Foundation in their fight to improve the health of the planet and its people. These photos showcase some incredible perspectives in a time when perspective is key. Although it was a smaller, mid-year competition, the selection of winning photographs has been no less powerful.
Winning photos can be seen at the Underwater Photography Guide at https://www.uwphotographyguide.com/ocean-art-safe-under-the-sea-winners
The judging for Ocean Art "Safe Under the Sea" was carried out a little differently this time. The staff of the Underwater Photography Guide were given the honor of selecting the best images from a very competitive field. It was no easy task.
The Best of Show winning image conveys a special message of hope for the future of our planet's unique biodiversity. The photo, "Releasing Hope", captured by accomplished photographer Edwar Herreno, shows marine biologist, Eduardo Espinosa, releasing a tagged hammerhead pup in order to study a unique shark nursery. It is efforts like this that will allow underwater photographers to continue to produce amazing images for years to come. Other extraordinary winning images include raw, dramatic underwater moments with magnificent creatures, rare marine life behavior, stunning portraits of miniature worlds, curious pinnipeds, eerie shipwrecks, strange critters, and many photos that showcase the prevailing beauty of our underwater world. The judges evaluated thousands of entries from 79 countries before selecting the final set of images as Ocean Art winners.
Ocean Art would like to extend a special, heartfelt thanks to the sponsors of the "Safe Under the Sea" competition. Given the current economic climate, sponsoring the competition speaks to these organizations' dedication to underwater photographers around the world. Top prizes included more than a few gift certificates from Bluewater Photo and Bluewater Travel, a $500 gift certificate as well as an Ikelite DS161 strobe from Ikelite, the new Paralenz Vaquita dive camera from Paralenz, a 5 day dive package with AquaMarine Diving Bali and the Watergarden Hotel, a Sea Dragon 3000F Auto Photo/Video Light from Sealife, and a trip for one at Atlantis Dive Resorts! Twelve different categories ensured a competitive contest for all levels and disciplines of underwater photography.
The quality of in this competition was just exceptional, and it is just a sneak peak of the biggest underwater photography contest of the year - Ocean Art 2020 (to be announced in September, 2020). As a result of everyone's efforts, the Underwater Photography Guide was able to donate 25% of the proceeds, translating to thousands of dollars, to the WHO and CDC in their fight against Covid-19. Bluewater Photo and Travel owner and Underwater Photography Guide publisher, Scott Gietler commented, "The images from this special competition, especially the winning conservation image, represent hope. Hope for our oceans, hope for our travel & dive industries ravaged by Coronavirus, and hope that our nations can come together."
Media Contact
Nirupam Nigam
Editor-in-Chief, UWPG
info@uwphotographyguide.com
Complete list of winners: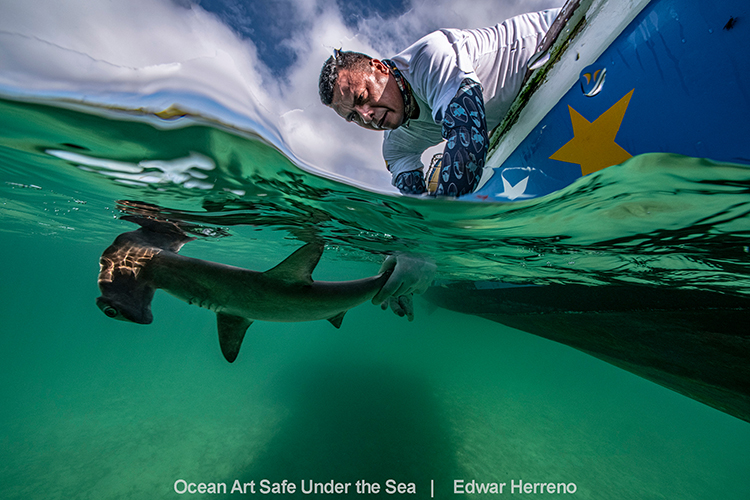 Best of Show
"Releasing Hope" by Edwar Herreno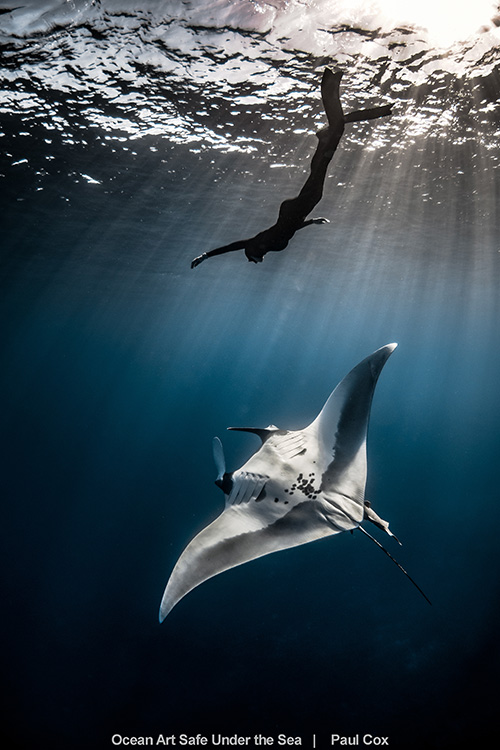 Wide-Angle
First Place: Paul Cox
Second Place: Petr Polách
Third Place: Edwar Herreno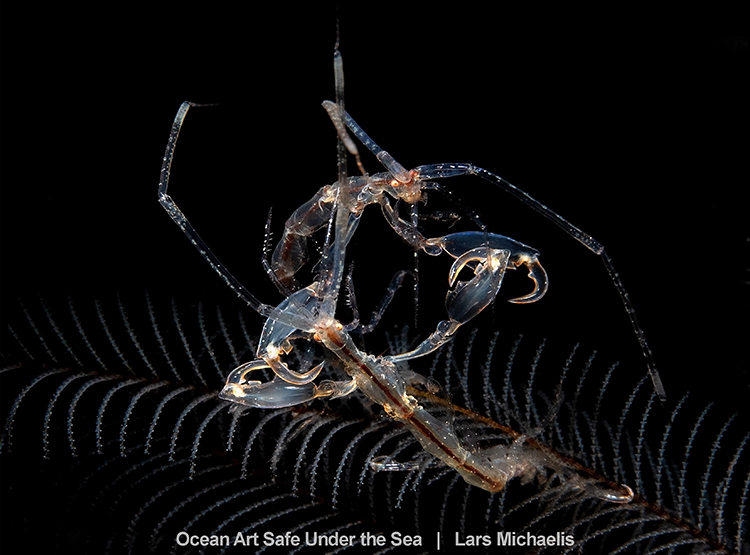 Macro
First Place: Lars Michaelis
Second Place: Yatwai So
Third Place: Taeyup Kim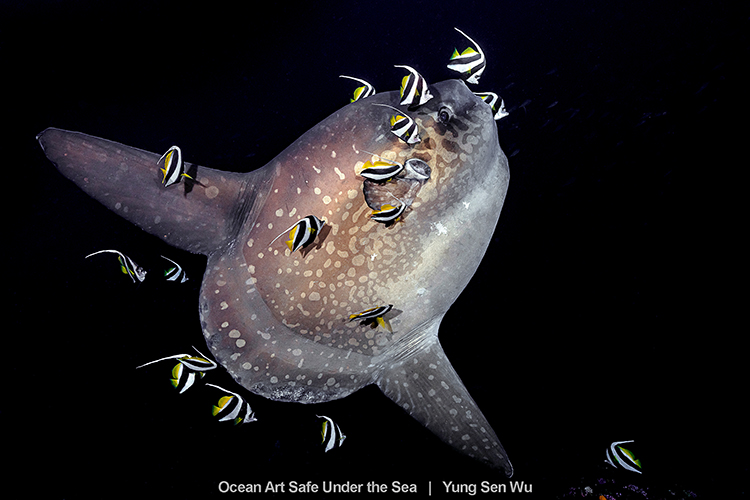 Marine Life Behavior
First Place: Yung Sen Wu
Second Place: Naomi Rose
Third Place: Eric Hou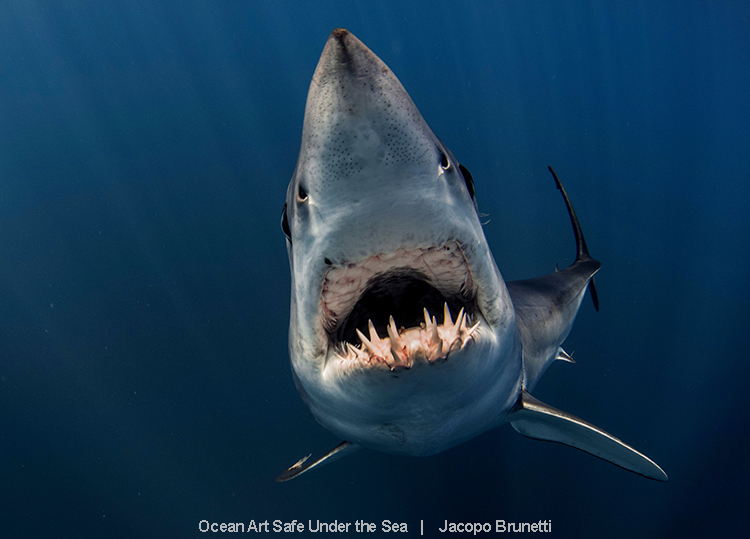 Portrait
First Place: Jacopo Brunetti
Second Place: Lewis Burnett
Third Place: Claudio Ceresi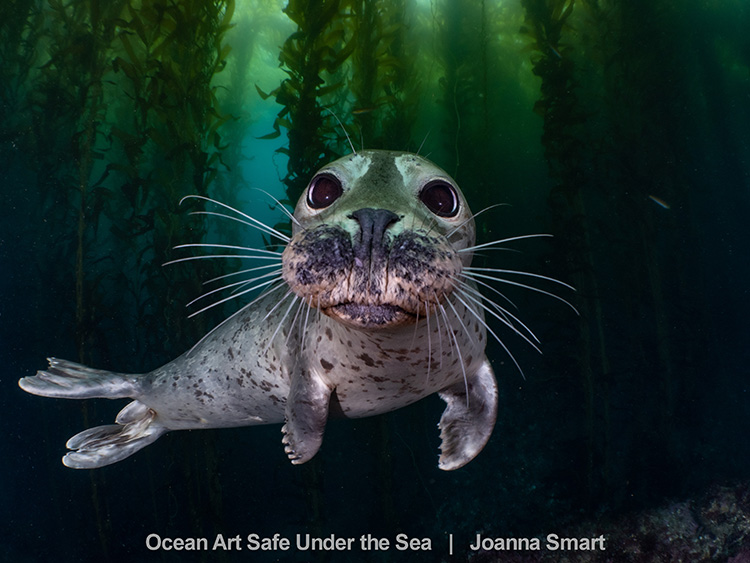 Coldwater
First Place: Joanna Smart
Second Place: Celia Kujala
Second Place (tie): Tobias Friedrich
Third Place: Mark Kirkland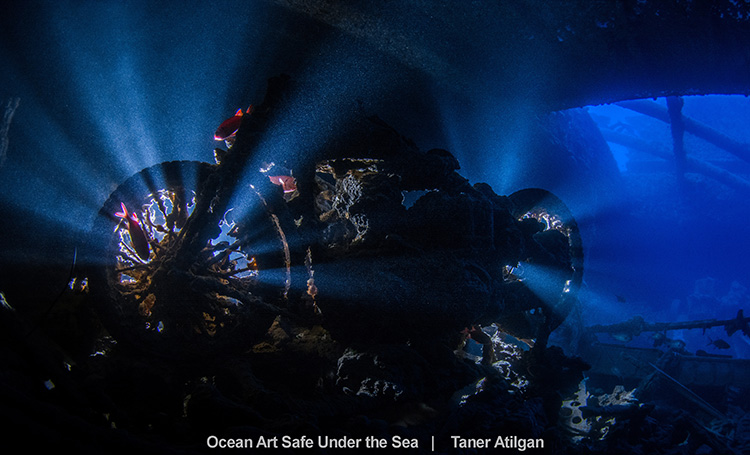 Shipwrecks
First Place: Taner Atilgan
Second Place: Barraque Nicolas
Third Place: Chris Gug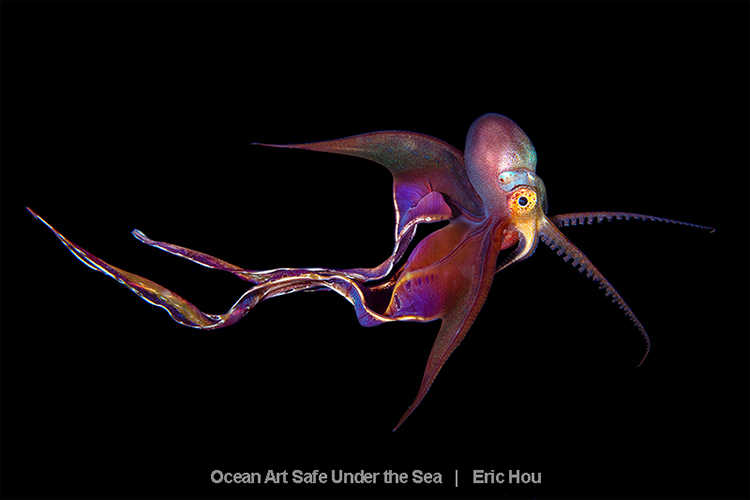 Blackwater
First Place: Eric Hou
Second Place: Eric Hou
Third Place: Jeff Molder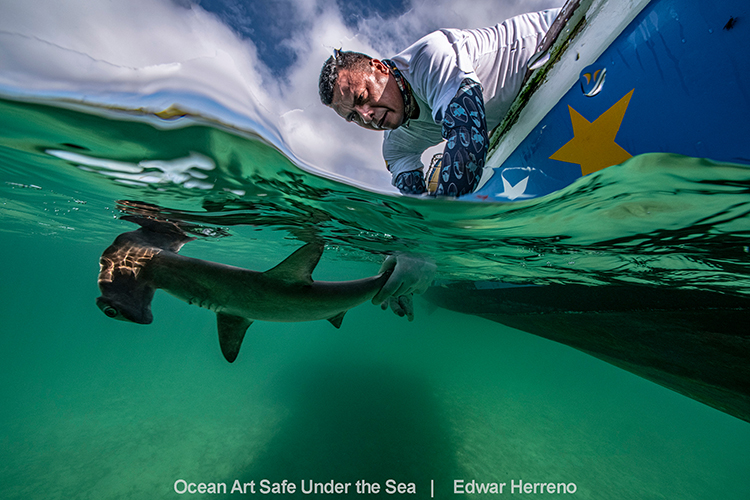 Underwater Conservation
First Place: Edwar Herreno
Second Place: Gaetano Gargiulo
Third Place: Eric Hou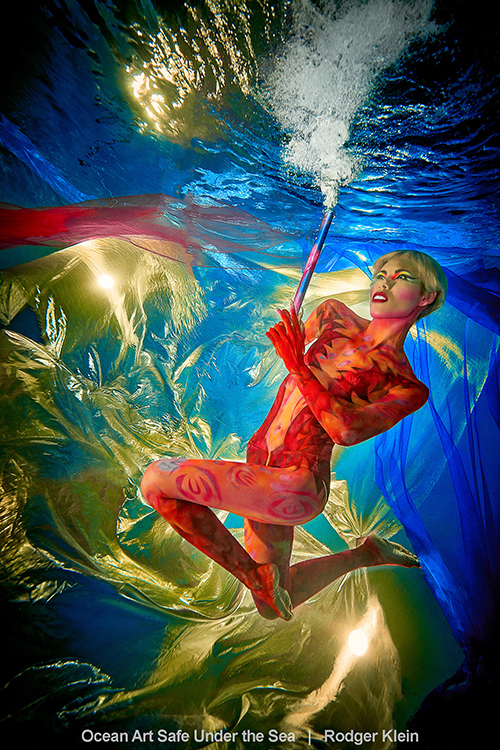 Underwater Art
First Place: Rodger Klein
Second Place: Petr Polách
Third Place: Francisco Sedano Vera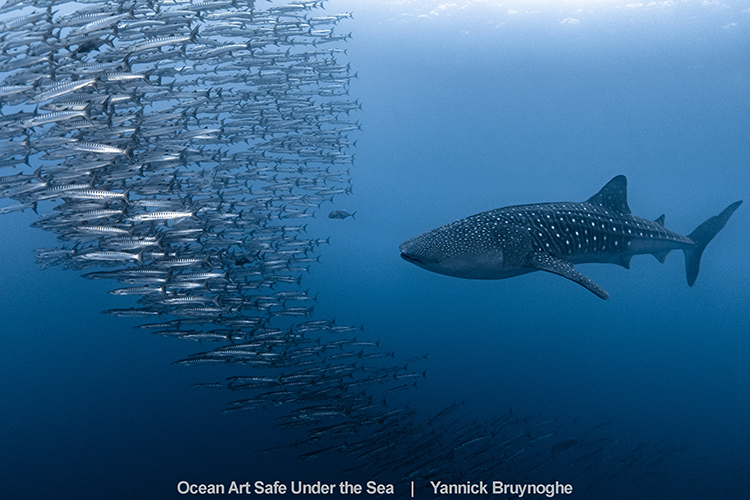 Compact Wide Angle
First Place: Yannick Bruynoghe
Second Place: Stephanie Doniger
Third Place: Yung Sen Wu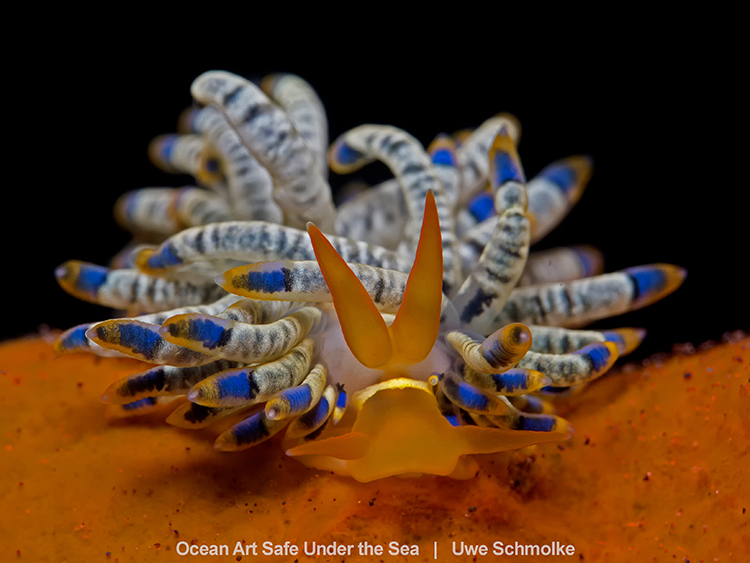 Compact Macro
First Place: Uwe Schmolke
Second Place: Stan Chen
Third Place: Kyungshin Kim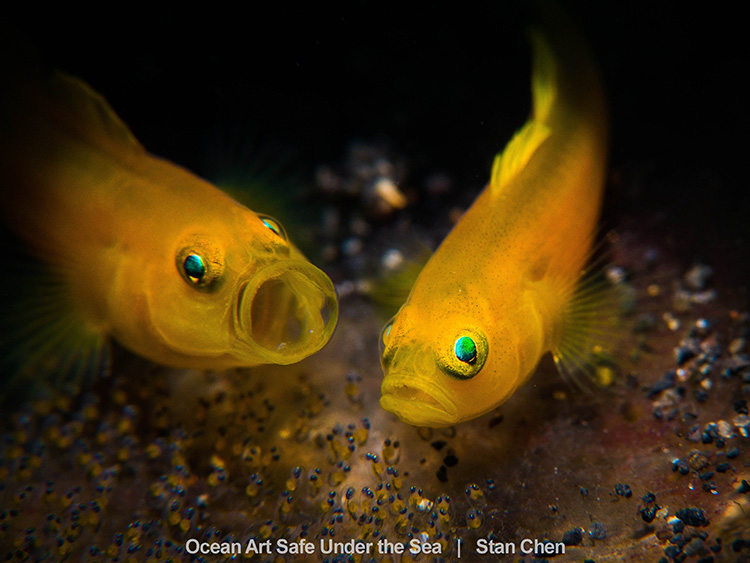 Compact Behavior
First Place: Stan Chen
Second Place: Elena Markushina
Third Place: Yi Ping Chang
The Underwater Photography Guide is the #1 destination for all things underwater photography. Featuring highly-regarded tutorials, technique tips, in-depth gear reviews, amazing international workshops and breaking u/w photo news, UWPG is here to help divers around the world achieve their photo and video goals. For more information, please visit http://www.uwphotographyguide.com
SUPPORT THE UNDERWATER PHOTOGRAPHY GUIDE:
The Best Service & Prices on u/w Photo Gear
Visit Bluewater Photo & Video for all your underwater photography and video gear. Click, or call the team at (310) 633-5052 for expert advice!
---
The Best Pricing, Service & Expert Advice to Book your Dive Trips
Bluewater Travel is your full-service scuba travel agency. Let our expert advisers plan and book your next dive vacation. Run by divers, for divers.
---