View topic - Canon wp-dc42 and 2 strobes?
Hey guys, I'm new to UW photography, and this site is absolutely awesome. For my question:
My setup is currently a Canon sx230 hs in Canon's WP-DC42 housing. I am also using an Intova ISS 2000 slave strobe setup as in the pics below. I have found second strobe the Ikelite 100a TTL strobe for a really good price (<$100 second hand, including arms). I would like to know if I can connect a second strobe using my setup right now, or what I will need (obviously a base tray extension). Given that TTL wont work, Will the 100a strobe accept an optic fiber sync cable?
Info:
Ikelite 100a
http://www.bhphotovideo.com/c/product/8 ... e_Kit.html
WP-DC42
http://www.bhphotovideo.com/c/product/7 ... e_for.html
Photos:
Front view of my current setup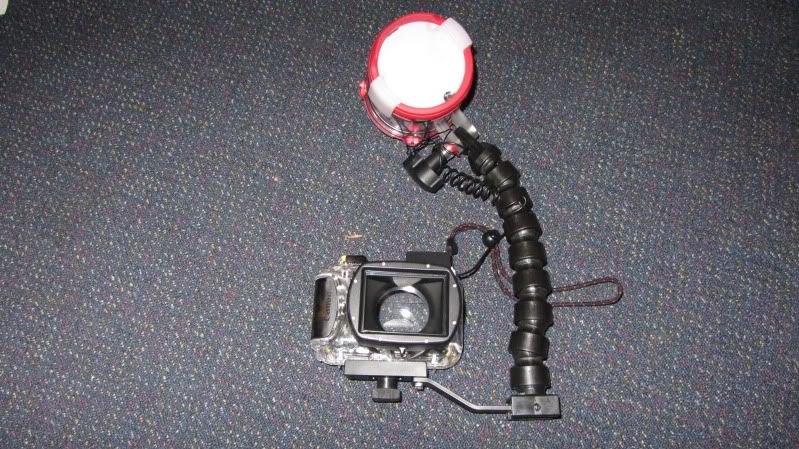 Rear view
Optic fiber connector view
Posts: 1
Joined: Wed Oct 05, 2011 10:42 pm
---
Return to Underwater Photography Questions
Who is online
Users browsing this forum: No registered users and 2 guests